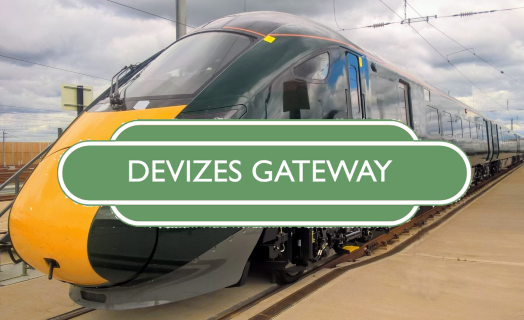 Thank you to all those who participated in the Devizes Gateway Rail Station survey.
Over 2,500 people responded to the survey.
This survey is now closed for collation, evaluation and presentation at a future date.
Bedwyn Trains Passenger Group and Pewsey Vale Rail User Group have campaigned for a number of years for improved connections from the Hungerford, Bedwyn and Pewsey areas to the West (for Bath, Bristol, Salisbury and the South West etc.). The Devizes Gateway feasibility study is considering extending the services which currently stop at Bedwyn, through to Westbury, which would enable passengers to travel to Devizes, and also to connect at Westbury for destinations further West.

The Devizes Development Partnership is keen to hear the views of people living in the Hungerford, Bedwyn and Pewsey areas.
Please complete the survey - noting that Devizes Gateway (and improvements to the Bedwyn service) is unlikely to be open before 2025 so please answer on the basis of how you would travel if COVID-19 did not exist.