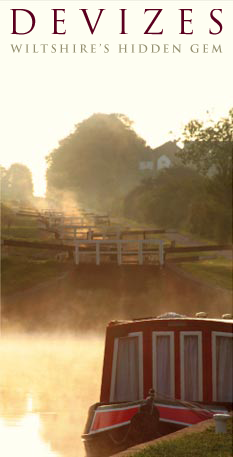 Devizes is a medieval market town in the centre of Wiltshire, 16 miles from Stonehenge, 8 miles from Avebury.
The building of a castle in Norman times dictated the layout of the town which is stll visible in the 'D' shape plan today, now containing over 250 shops, 50 Heritage Plaques, 50+ eatng places and tea shops, 14 traditonal pubs, 5 pedestrian only shopping precincts, 3 ancient churches, 2 museums, including the awarding winning Wiltshire Museum, the "Caen flight" of canal locks and a working Victorian (Wadworth) brewery that runs tours and tastngs.
Frequent Gold winner of South West in Bloom and holds Coach Friendly Town status.
We apologise for the temporary loss of service while we rebuild the site which was hacked recently.
Normal service will resume despite the best efforts of the hackers!